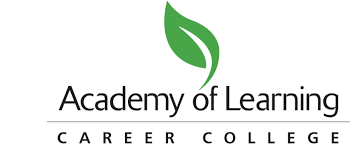 Why Choose The Academy of Learning?
From the moment people walk through the doors, they see and feel the Academy of Learning Career College difference. We are the gateway to a new career. Students enjoy an independent atmosphere and an office-like environment for learning.
Academy of Learning Career College is dedicated to helping students reach their goals—quickly and easily, and in a setting that builds confidence while building skills. Students receive intensive, hands-on training in a professional atmosphere.
At Academy of Learning Career College, help is always at hand whenever it is needed. One-on-one support is available by dedicated, trained facilitators for every phase of every course. Our students' training is our number one priority. We make sure they get the help they need every step of the way.
With course enrollment being continuous, students can begin training for a career immediately and be ready to enter the work force sooner. We are committed to providing our students with high quality curriculum and skills building to give them an edge in the work force.